Affiliated Faculty
Meet our faculty who not only teach courses in LGBTQ+ Studies, but also those who conduct scholarship on LGBTQ+ issues and who are willing to serve as mentors to students.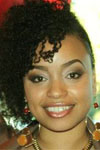 Antwanisha Alameen-Shavers
Assistant Professor of Africana Studies
Ph.D (African American Studies, Temple University, 2012)
Professor Alameen-Shavers' research centers on the constructional aspects of Black womanhood and its consequences for African American women's interactions with society. More specifically, she is interested in the sexual politics that dictates the ways in which Black women are treated and view themselves.
Cristian Aquino-Sterling
Associate Professor and Associate Dean for Diversity and International Affairs, College of Education
Ph.D. (Curriculum & Instruction, Arizona State University, 2009)
Professor Aquino-Sterling's academic research centers on (1) national and international theoretical, curricular, and pedagogical innovations in teacher education for diverse student population (mainstream/general and bilingual/dual-language programmatic approaches), and (2) the logic of "ideology critique" in advocacy and critical discourses of education emerging as resistance to neoliberal, hyper-capitalist, and post-truth dynamics.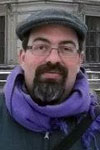 Pablo Ben
Associate Professor of History
Ph.D. (History, University of Chicago, 2009)
Professor Ben's scholarship focused on working-class men's sexual lives, including gay men's cultures in Buenos Aires, Argentina, in the late nineteenth and early twentieth centuries.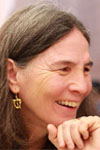 Edith J. Benkov
Professor of French and European Studies
Ph.D. (French Studies, UCLA, 1979)
Professor Benkov's research centers upon early modern European studies, with a focus on gender, sexuality. She has published on a variety of topics in that field, including studies on gender and poetry, cross-dressing, and lesbian identity in Medieval and Renaissance Europe.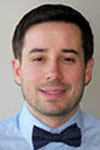 Aaron Blashill
Assistant Professor of Psychology
Ph.D. (Psychology, St. Louis University, 2011)
Professor Blashill's research focuses on the role body image plays in influencing health behaviors. He is particularly interested in studying HIV medication adherence, HIV sexual transmission risk behaviors, skin cancer prevention, and anabolic-androgenic steroid misuse. Another focus is sexual orientation health disparities, and vulnerable developmental phases, including adolescence and emerging adulthood.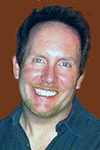 Michael Borgstrom
Associate Professor and Chair of English
Ph.D. (English, UC Davis, 2002)
Professor Borgstrom teaches and writes about American literature, sexuality and gender studies, African American literature, and critical race theory.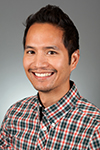 Jerel P. Calzo
Associate Professor, Graduate School of Public Health
Ph.D. (Developmental Psychology, University of Michigan, 2010)
Professor Calzo's research focuses on adolescent health, gender, sexual orientation, and community-based participatory research (CBPR) approaches. His current research interests include partnering with school and community-based programs to develop evidence-based practices to support positive youth development and resilience among LGBTQIA+ youth, and using survey and mixed method research designs to examine and address gender and sexual orientation health inequities in the areas of eating disorders and substance use.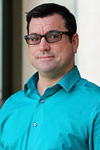 Todd M. Carson
Counseling Faculty, Counseling & Psychological Services
Psy.D. (Clinical Psychology, Alliant International University, 2013)

Dr. Todd Carson, a licensed psychologist, obtained his doctorate degree in Clinical Psychology with an emphasis in Integrative and Multicultural Psychology from CSPP-AIU. His dissertation research focused on the impact of multigenerational trauma on different cultural groups. In addition to specializing in counseling of Queer students, he is a SafeZones Ally Program trainer and Coordinating Committee Member, and a routine presenter and guest lecturer on LGBTQIA+ topics.
Susan Cayleff
Professor of Women's Studies
Ph.D. (American Civilization, Brown University, 1983)
Professor Cayleff's areas of expertise are body politics and sexualities, health/ healing, sports and auto/biographical writing. She published two books about lesbian athlete Babe Didrikson Zaharias, one of which was a Pulitzer Prize nominee. She co-chairs [email protected] a campus-wide initiative to make SDSU welcoming, pro-active and safe for LGBTQI+ students, faculty, staff and administrators. She is the LGBTQ+ Studies internship coordinator.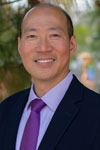 Y. Barry Chung
Dean, College of Education
Ph.D. (Counseling Psychology, University of Illinois at Urbana-Champaign, 1996)

A native of Hong Kong, Dean Y. Barry Chung received his A.M. and Ph.D. in counseling psychology from the University of Illinois at Urbana-Champaign, and his B.A. in educational psychology and counseling from the National Taiwan Normal University. Dr. Chung's research interests include career development, multicultural counseling, and sexual orientation and gender diversity issues. He was appointed to 10 journal editorial boards internationally, and was Executive Editor of the American Psychological Association (APA) Division 44 Book Series.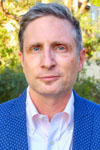 David Cline
Associate Professor of History and the Digital Humanities
Ph.D. (History, University of North Carolina at Chapel Hill, 2010)
Professor Cline specializes in 20th and 21st century U.S. social movements, religion, oral history, the digital humanities, and public history. He has recently been working on LGBTQ+ life in the American South. He has also worked on digital and public humanities projects with the Smithsonian, the Library of Congress, and National Geographic. Professor Cline is the author of books about reproductive rights struggles and the roles of religious progressives in the civil rights movement.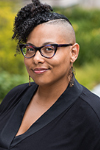 Catherine Clune-Taylor
Assistant Professor of Women's Studies
Ph.D. (Philosophy, University of Alberta, 2016)
Professor Clune-Taylor (she/her/hers) is a feminist science and technology scholar. She teaches and writes in the fields (and at the intersections) of feminist theory, philosophy of gender and sexuality, philosophy of science (esp. philosophy of biology and medicine), critical disability studies, and bioethics.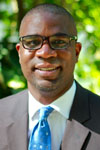 Roddrick Colvin
Associate Professor of Public Administration
Ph.D. (Public Administration and Policy, University at Albany, 2002)

Professor Colvin teaches both public administration and criminal justice courses. His research centers on LGBTQ+ public employment equity, police officers' shared perceptions and decision-making, and community policing strategies in Latin America. He is the author of the book, Gay and Lesbian Cops: Diversity and Effective Policing (Lynne Rienner Publishing, 2012).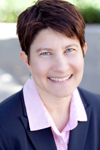 Heather Corliss
Professor of Public Health
Ph.D. (Epidemiology, University of California Los Angeles, 2004)
Professor Corliss uses public health and epidemiological research methods (quantitative, qualitative, and mixed methods) to study health disparities adversely affecting LGBTQ+ populations. She has conducted research on a wide range of health-related experiences including childhood maltreatment, bullying, family relationships and social support, substance use, obesity, weight-related behaviors, homelessness, reproductive and sexual health, and mental health.
Robert R. DeKoven
Professor of Legal Writing, California Western School of Law
J.D. (California Western School of Law, 1983)
Professor DeKoven, a former Asssociated Student President at SDSU, is frequent lecturer focusing on sexual orientation and the law. He has published over 600 articles on sexuality and law; co-authored the City of San Diego ordinance prohibiting sexual orientation discrimination; and co-founded the LGBTQ+ Bar Association. He welcomes student and faculty legal research inquiries about lgtbqia+ issues.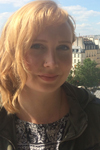 Marie Draz
Assistant Professor of Philosophy
Ph.D. (Philosophy, DePaul University, 2015)
Professor Draz's research and teaching draws on queer studies, feminist theory, and contemporary continental philosophy. Her current work engages with transgender studies and decolonial theory on questions related to time, embodiment, and identity documents."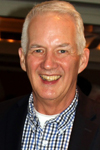 William F. Eadie
Professor of Journalism and Media Studies
Ph.D. (Communication, Purdue University, 1974)
Professor Eadie has served as Editor of The Journal of Applied Communication Research, and 21st Century Communication: A Reference Handbook. He is the author of "In Plain Sight: Gay and Lesbian Communication and Culture," which appears in a widely used textbook on intercultural communication. He is currently writing a book titled, When Communication Became a Discipline.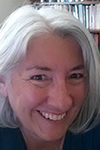 Dae Elliott
Lecturer, Sociology
Ph.D. (Sociology, University of California, Riverside, 2002)
Specializes in Gender, Sexuality, Religion, and Research Methods. Co-founder of the South Bay Alliance, non-profit organization dedicated to creating a network between LGBTQ+ and friends in the South Bay Area for business, political, and social purposes. Chaired South Bay Alliance executive committee from 2006-2010 organizing the South Bay Pride annual celebration and year-long community outreach. Published Cookbook Statistics, a Basic Guide to Social Statistics (1rst ed. 1997, 2nd ed. 1998) and Marriage, a Historical Perspective (2008).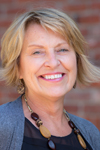 Patricia Geist-Martin
Professor in the School of Communication
Ph.D. (Communication, Purdue University, 1985)
Professor Geist-Martin's research examines narratives and the process of negotiating identity, gender, culture, voice, ideology, & control in organizations, particularly in health and illness. She has published four books and 70 articles and book chapters. She teaches graduate seminars in Gendering Organizational Communication and Ethnographic Research Methods. She is an affiliated faculty member of the Department of Women's Studies.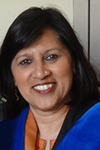 Huma Ahmed-Ghosh
Professor of Women's Studies
Ph.D. (Anthropology, Syracuse University, 1990)
Professor Ghosh is a Professor in the Department of Women's Studies and also on the Advisory Board of the Center for Islamic and Arabic Studies and the Center for Asia-Pacific Studies. Her research focuses on women in Afghanistan, Muslim immigrant women to the USA, Islam and feminism, and gendered violence and conflict. Recently she guest edited a special issue of the Journal of Lesbian Studies on Lesbians Sexuality and Islam (Vol. 16, #4, 2012).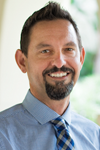 Charles Goehring
Assistant Professor of Communication
Ph.D. (Communication Studies, University of Iowa, 2008)
Professor Goehring teaches and researches in the areas of gender identity, feminist criticism, visual rhetoric, and transgender rights advocacy. Among other work, he has published research on gender diversity and inclusivity in K-12 education, a visual rhetorical criticism of a domestic violence campaign, and a forthcoming book chapter on transgender fetishism on contemporary television. He teaches courses on rhetorical criticism, rhetorical theory, and gender and communication.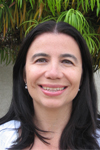 Victoria González-Rivera
Associate Professor of Chicana and Chicano Studies
Ph.D. (History, Indiana University, 2002)
Professor González-Rivera is a pioneer in the fields of Nicaraguan women's and LGBTQ history. In 2001 she co-edited the book Radical Women in Latin America. Left and Right. Her second book, Before the Revolution. Women's Rights and Right-Wing Politics in Nicaragua, 1821-1979, was published in 2011. With the support of an American Council of Learned Societies (ACLS) Collaborative Fellowship, she is co-authoring a new book on the last 500 years of Nicaraguan LGBT history.
Yetta Howard
Associate Professor of English and Comparative Literature
Ph.D. (English, University of Southern California, 2010)
Professor Howard is the author of Ugly Differences: Queer Female Sexuality in the Underground (University of Illinois Press, 2018) and the editor of Rated RX: Sheree Rose with and after Bob Flanagan (forthcoming Fall 2020, The Ohio State University Press). For more info: www.yettahoward.com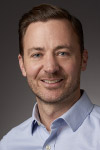 Keith Horvath
Associate Professor of Psychology
Ph.D. (Psychology, University of Wyoming, 2005)
Professor Horvath's research primarily focuses on developing and testing HIV prevention and treatment mHealth interventions for sexual and gender minorities. He is involved in the Adolescent Medicine Trials Network for HIV/AIDS Interventions (ATN) where he leads studies addressing ART adherence among HIV-positive youth and HIV risk reduction among HIV-negative transgender and non-binary youth. His current interventions incorporate social support, theoretically-grounded information, self monitoring, and gamification components that can be tailored to different groups and outcomes.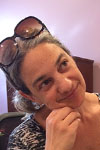 Amira Jarmakani
Professor of Women's Studies
Ph.D. (Emory University 2004 in Cultural Studies)
Professor Jarmakani is a feminist scholar of cultural studies specializing in race, gender, sexuality, ethnicity, and representation in US popular culture. Her areas of interest include transnational and decolonial feminisms, comparative orientalisms in the Americas, and representation and the body. She authored An Imperialist Love Story: Desert Romances and the War on Terror (NYU 2015) and Imagining Arab Womanhood: The Cultural Mythology of Veils, Harems, and Belly Dancers in the U.S. (Palgrave 2008).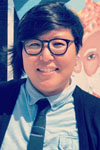 Anna Joo Kim
Assistant Professor of City Planning
Ph.D. (Urban Planning, University of California Los Angeles, 2011)
Professor Kim's research and teaching focuses on intersections of race, gender, sexuality and uneven economic development in the built environment. She has partnered with Los Angeles and Atlanta area municipalities and NGOs on how to plan for and with diverse communities. She has degrees in Gender and Feminist Studies (B.A), Ethnic Studies (M.A.) and Urban Planning (UCLA, Ph.D.)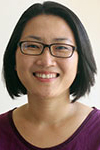 Minjeong Kim
Assistant Professor & Chair of Sociology
Ph.D. (Sociology, University at Albany - SUNY, 2008)
Professor Minjeong Kim's research areas include gender, family and international migration, as well as Asian American studies and the media. She has taught courses primarily on gender and sexualities, including global gender issues, LGBTQ+ issues, and politics of bodies.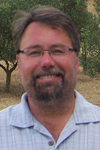 Mathew Kuefler
Professor of History
Ph.D. (History, Yale University, 1995)
Professor Kuefler specializes in the history of gender and sexuality. His books have focused on masculinity and gender ambiguity in late antiquity, Christianity and homosexuality in the middle ages, and the history of sexuality.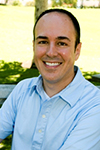 Kurt Lindemann
Professor of Communication
Ph.D. (Communications, Arizona State University, 2006)
Professor Lindemann's research focuses on performances of gender, masculinity, and disability. His research on gender, disability, and heteronormativity in sport communication has appeared in Text and Performance Quarterly, the Western Journal of Communication, and Qualitative Inquiry. He is Director of the SDSU Center for the Study of Media and Performance, and Core Faculty with the Institute for Dialogue and Social Justice.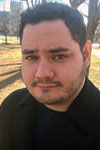 Angel Matos
Assistant Professor of English and Comparative Literature
Ph.D. (English, University of Notre Dame, 2016)
Professor Matos' teaching and scholarship focuses on representations of queerness and sexuality in children's and young adult literature, with a particular interest in how queer experiences, histories, and emotions are shaped and narrativized in contemporary LGBTQ+ youth fiction. His research interests also include digital fan production, space and place, speculative literature, and media studies.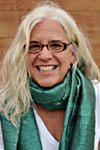 Doreen Mattingly
Professor & Chair of Women's Studies
Ph.D. (Geography, Clark University, 1995)
Professor Mattingly's academic publications are on a range of topics, including domestic work, immigration, urban politics, feminist research methods, and women's activism in the 1970s. She is the author of A Feminist in the White House: Midge Costanza, the Carter Years, and America's Culture Wars (Oxford 2016) and is currently writing about feminist activism for policy change in California in the 1970s.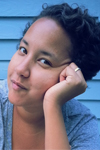 Arianne E. Miller
Assistant Professor of Counseling and School Psychology
Ph.D. (Clinical Psychology, Adelphi University, 2008)
Professor Miller is interested in making visible the ways gender and sexual orientation are frequently conflated in research and everyday life, as well as the ways in which race and gender are often made invisible in the context of sexual orientation. She is currently working on a paper that examines recent trends in empirical studies that address the phenomenon known as "Gaydar." As a Clinical Psychologist with specialties in Multicultural and LGBTQ+ Psychology, Adolescence, and Eating Disorders, her work also focuses on self-care.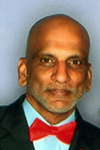 Khaleel Mohammed
Professor of Religious Studies
Ph. D. (Islamic Studies, McGill University, 2001)

While his doctoral dissertation was on Islamic law, Professor Mohammed has written extensively in academic journals on human rights and gender relations in Islam. His current research interests are in interfaith and gender relations.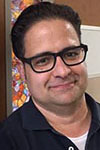 Angel David Nieves
Professor of History and Digital Humanities Professor
Ph.D. (History of Architecture and Africana Studies, Cornell University, 2001)
Angel David Nieves is Professor of History and Digital Humanities. He is also a Research Associate Professor in the Department of History at the University of the Witwatersrand, Johannesburg, South Africa. Nieves was Presidential Visiting Associate Professor at Yale University (2017-2018) in the Women's, Gender, and Sexuality Studies Program and was an affiliate in their DHLab. Nieves's scholarly work and community-based activism engage critically with issues of race, gender, sexuality, archive-making, and the built environment in cities across the Global South.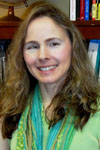 Cheryl O'Brien
Assistant Professor of Political Science
Ph.D. (Political Science, Purdue University, 2013)
Professor O'Brien employs gender-based policy analysis and feminist political theory to study policy changes, social movements, international norms, and transnational networks across countries. She has fieldwork experience in Latin America and Africa, primarily researching gender-based violence and "gender and food security." She has also served LGBTQ+ persons through her volunteer and work experiences beyond academia.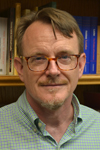 Walter Penrose
Associate Professor of History
Ph.D. (History, City University of New York, 2006)
Professor Penrose specializes in the History of Gender and Sexuality in Ancient Greek, Hellenistic, and South Asian contexts. He is the author of Postcolonial Amazons: Female Masculinity and Courage in Ancient Greek and Sanskrit Literature (Oxford, 2016). He has also published a number of articles and essays on homoeroticism, gender, and disability in the premodern period as well as in later receptions of the ancient world.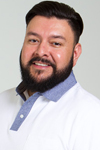 Nathian Shae Rodriguez
Assistant Professor of Digital Media Studies
Ph.D. (Media & Communication, Texas Tech University 2016)
Professor Rodriguez is a core faculty member of the Area of Excellence "Digital Humanities & Global Diversity" and specializes in critical-cultural and digital media studies. His research focuses on minority representation in media, specifically LGBTQ+ and Latinx portrayals and identity negotiation. Dr. Rodriguez also studies pop culture, identity, radio broadcasting, and issues of masculinity & mascing. He has 10 years professional radio experience, a BA in Communication from the University of Texas of the Permian Basin, and a Masters of Journalism and Mass Communication with a Concentration in Public Relations from Kent State University. Currently, Dr. Rodriguez is investigating the role of communication (mediated and interpersonal), in the identity negotiation of LGBTQ+I refugees, asyleess, and migrants in the U.S.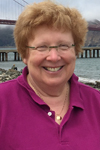 Esther Rothblum
Professor of Women's Studies
Ph.D. (Psychology, Rutgers University, 1980)

Professor Rothblum is editor of the Journal of Lesbian Studies, has co-edited over 20 books on lesbian/gay/bisexual issues, and conducts research on lesbian relationships and mental health.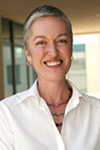 Carrie Sakai
Counseling Psychologist
Psy.D. (Clinical Psychology, CSPP San Diego 2003)
A licensed clinical psychologist, Dr. Sakai obtained her doctorate with a specialization in Sex and Gender at the California School of Professional Psychology San Diego where she did her dissertation research on FTM identity development. She is a clinician and the Assistant Intern Training Coordinator at Counseling & Psychological Services. She is the co-chair of [email protected] which serves to create a welcoming campus climate for LGBTQ+I students, faculty and staff through education and advocacy.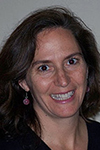 Ronnee Schreiber
Professor & Chair of Political Science
Ph.D. (Political Science, Rutgers University, 2000)

Professor Schreiber studies women in American political institutions and women's activism on public policy issues. Her book, Righting Feminism: Conservative Women and American Politics was published by Oxford University Press in 2008. In addition to her book, she has published research on media coverage of women in Congress, how feminist organizations adapt to conservative political climates and how conservative women challenge feminist understandings of gender consciousness.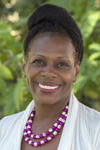 Tanis Starck
Assistant Dean of Special Projects, College of Education
Ph.D. (Educational Psychology, Howard University, 1986)
Dr. Tanis King Starck received her Ph.D. from Howard University in 1986 and is nationally recognized as an Author, lecturer and speaker on national trends and best practices related to equity, diversity and inclusion. As Assistant Dean for Special projects at SDSU she demonstrates multicultural knowledge of student development theory and educational outcomes of marginalized student populations and currently directs the established Cultural Proficiency Institute for Educators (CPIE).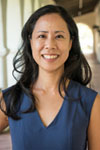 Lianne A. Urada
Assistant Professor, School of Social Work
Ph.D. (Social Welfare, University of California, Los Angeles, 2011)
Professor Urada's research focuses on HIV, community mobilization, and global health intervention research with diverse populations, including harm reduction approaches for those engaged in sex trade and substance use. She is an ally for LGBTQ+I populations, persons living with HIV, and survivors of sex trafficking. She teaches graduate courses on community practice and civic engagement.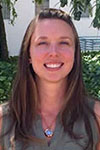 Allison A. Vaughn
Associate Professor of Psychology
Ph.D. (Psychology, University of Utah, 2008)

Professor Vaughn has a background in social and health psychology. Her research focus is on the intersection of social relationships, stigma, and health.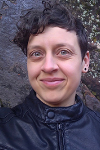 Jess Whatcott
Assistant Professor of Women's Studies
Ph.D. (University of California Santa Cruz, 2019)

Professor Whatcott studies the formation of gender, sexuality, disability, and race in United States history. Specifically, they use queer theory and critical disability studies to examine the eugenics policies of the state of California in the late nineteenth and early twentieth century. Professor Whatcott is also a self-identified speculative fiction nerd.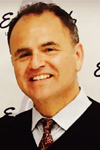 Carlos UlloaLecturer, Dual Language and English Learner Education
Ed.D. (Educational Leadership, University of California, Los Angeles, 2013)
Professor Ulloa has spent his career working in K-12 schools as a teacher, director of curriculum and instruction, instructional coach, elementary and middle school principal. His research interests include how Latinx culture, portrayal in film, television, and literature intersect to influence identity, resilience, and unconscious bias.